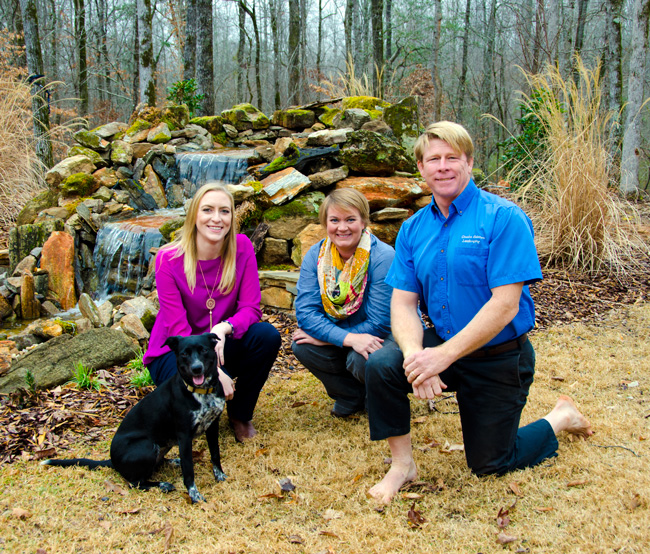 ABOUT CREATIVE HABITATS
At Creative Habitats, we understand that your outdoor space is more than the sum of its parts. It's an extension of your home – a place to relax, entertain and enjoy. That's why we work tirelessly to ensure that space – whether a small patio or a spacious estate – exceeds your expectations. Our design staff works with you to truly understand how you envision your space and how it will be used.
Creative Habitats was founded in 2000 by Corey O'Steen. Corey had previously been operating a yard and lawn maintenance company, and many of his clients had inquired about landscape installation. Finding landscape design and installation to be far more interesting, challenging and creative than maintenance, Corey sold the maintenance company and focused specifically on landscape installation.
Over the years, we have grown to 15 dedicated employees, eager to help you create the outdoor space of your dreams. We look forward to speaking with you!
MEET OUR OWNER
Creative Habitats is made up of some of the most talented landscape designers in the business, who excel at understanding your wishes and making them a reality. Corey O'Steen is our owner and Lead Designer.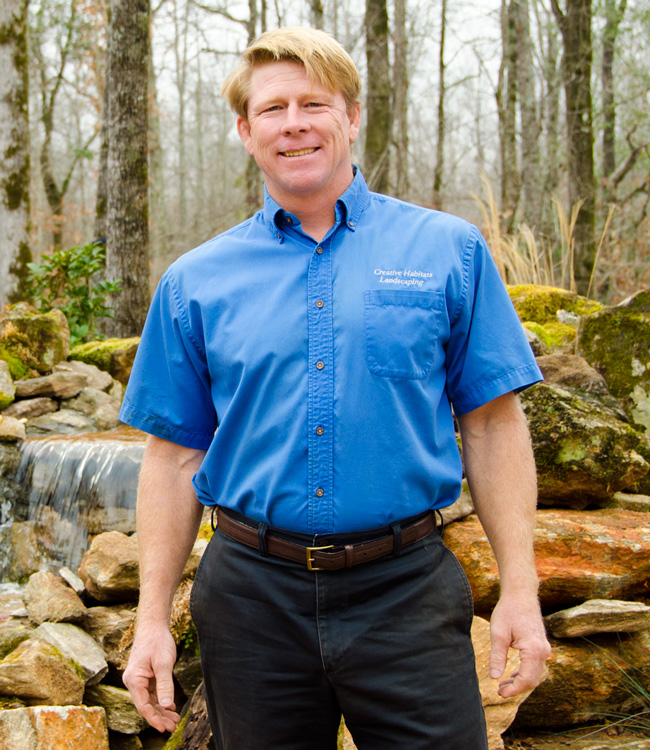 COREY O'STEEN
Owner
I didn't realize it at the time, but I began my landscaping career when I was 4 years old as I pruned a bush in the back left corner of my parents' yard. At 13, I began doing lawn maintenance in Jacksonville, Florida, until I went to Auburn University in 1987.  During my time at Auburn, I was on the AU Swim Team, worked as team manager then went on to coach. I graduated in Pre-Med, Science Education and completed several classes in Mechanical Engineering.
AWARDS AND RECOGNITION
Although the greatest recognition we can receive is a compliment from a happy homeowner, Creative Habitats and our designers have been honored to receive the following awards and recognitions over the years:
Additionally, Creative Habitats is a member of the Auburn Chamber of Commerce and the Better Business Bureau.
CAREERS
We're always looking for talented people with a flair for landscape design. If you're interested in working with Creative Habitats, we'd love to speak with you! Email designsbycreativehabitats@gmail.com.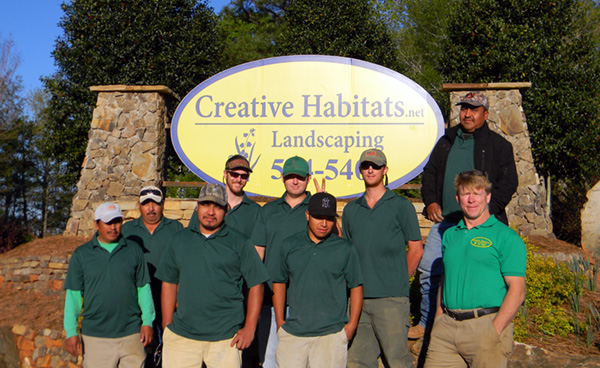 INSTALLATION CREW
Our installation crews are second to none in the business and will ensure your project comes to life just as it was envisioned.