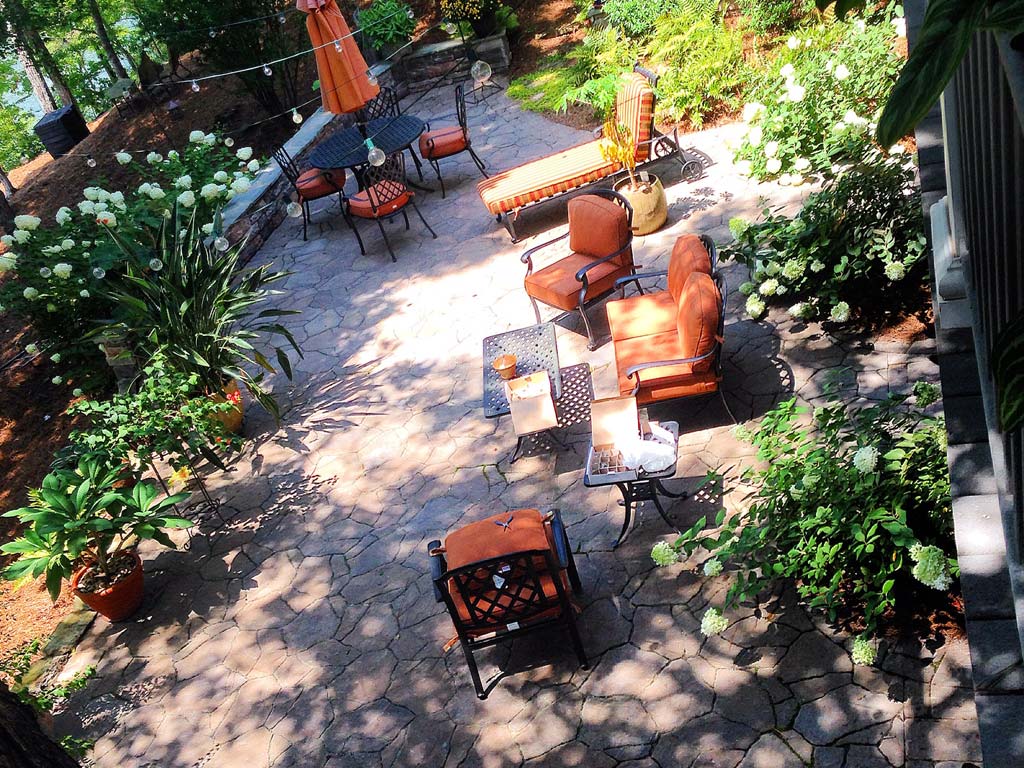 OUTDOOR LIGHTING
The outdoor spaces of your home or commercial property are one of the first things that anyone notices. This is also why you take a lot of care while designing and planning these areas. However, all the features in these spaces would require the right kind of lighting effects to showcase them in the best possible way after dark. And this is where outdoor lighting concepts come into the picture.
It is a common misconception that outdoor lighting is nothing but installing floodlights and a few focus light in the exterior areas of a house or building. But creative outdoor lighting is much more than that. It takes a lot of planning, the right knowledge and use of the right fixtures to create a stunning effect in the outdoor areas of any property.
Companies like us here at Creative Habitats can provide excellent outdoor lighting services to clients in and around Auburn, AL.
Showcasing your outdoor space with lighting is the final step in creating a welcoming area you can enjoy day or night.
Creative Habitats is an expert in accent lighting for the home and garden, including:
Landscape lighting
Illuminate
Outdoor lighting
Path lighting
Up-lighting
Patio lighting
Custom Outdoor Lighting Plans
There are a number of reasons why you would choose to get outdoor lighting installed. The right kind of illumination showcases your commercial property in a very effective manner. After all, it is important to attract the attention of customers and passersby to your business, and having the right kind of illumination helps in doing that.
Outdoor lighting is very important for residential properties as well. It is a great way to enhance the curb appeal of your home and improve the safety of the outdoor spaces. In fact, well-illuminated areas act as a deterrent for vandals, trespassers, burglars etc.
Outdoor Lighting For The Holidays
During the holidays, every homeowner and commercial property owner takes extra effort to plan and install outdoor lighting. However, most people also feel that the task can be quite time-consuming and tiring. This is why many people adopt a very standard approach while handling outdoor lighting.
For instance, they may string out some fairy lights along the fencing, trees and roofs and other areas of their home. But climbing up to heights just to install these lighting fixtures can be quite risky. It's a far better idea to hire the services of professionals that can handle your outdoor lighting requirements.
We have the skills, tools, equipment and the knowledge to install exterior lighting in a very safe and efficient manner. We work with you to understand what your vision for these areas is before providing plans and lighting design ideas for these outdoor spaces. We will also ensure that energy efficient LED lights are used in the work, which helps reduce your outdoor lighting bills.
When you want attractive and creative exterior lighting that will enhance the appeal of your property and create a festive look, you need experienced lighting contractors like us here at Creative Habitats. Our professionals will be able to provide customized solutions at competitive outdoor lighting prices.