PLANTINGS
When it comes to your outdoor space, nothing gives it a unique look created just for you like plants. Our landscape designers are experts in plants of all types, and will select the most appropriate plants for your space.
Plantings can range from simple annual beds and planters to full installations with mature trees and everything in between. Because everyone has plants they like and plants they don't, our designers take your plant preference into consideration and meet with you to customize a plan you'll love for years to come.
Because plants are typically the biggest price fluctuation within any estimate, our designers provide you with several options to choose from within a wide array of price ranges.
Our designers also work with you to accommodate any special planting requests you may have, including wildlife attraction (butterflies, birds or bees), vegetable gardens or even plants that hold a sentimental meaning or memory for you.
When our designers create your landscaping plan, we take into consideration a number of things when selecting plants, including:
More Landscape Design Services
OUR LATEST PROJECTS
View images of our work and get inspiration for your project.
Front Yard Seasonal Color
Recreation Areas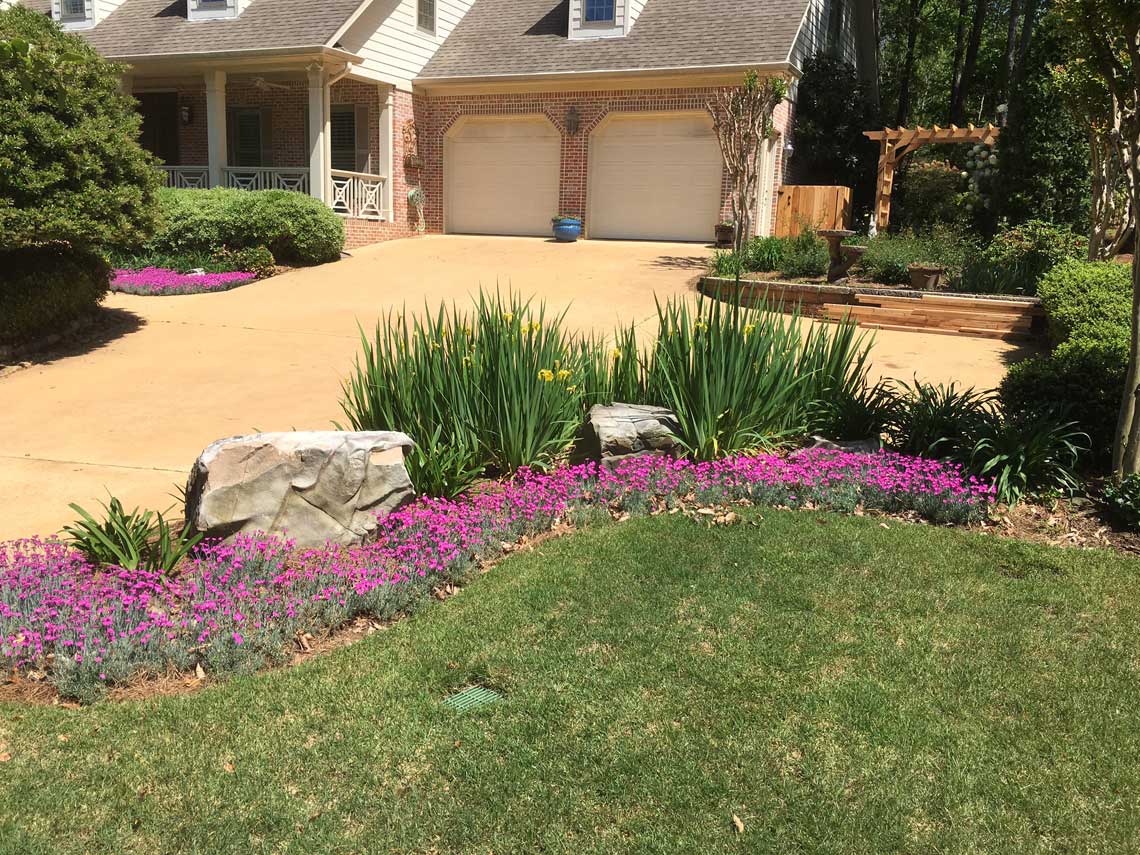 Fountain and Plantings
Sod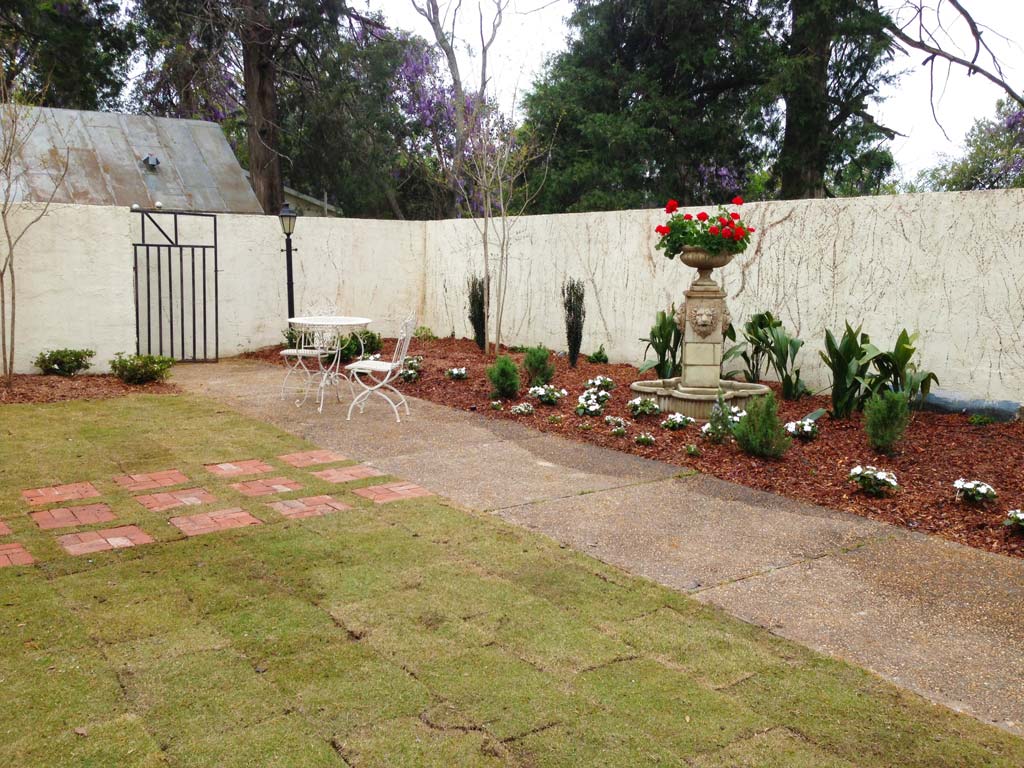 Swimming Pool Slide
Water Features